9:15am and 11:15am at http://live.gatewaychurch.com
A great online experience to invite people who you want to experience an inspiring message, a beautiful song, a fun video, and a meaningful spoken word! Invite them over for breakfast or brunch to watch with you!
Also, if you are in town, look for ways to serve or get to know your neighbors this weekend!
See "Digging Deeper" for ideas!
If you live in Shady Hollow and want to join our Campus Pastor, Eric and his family at the July 4th parade, let him know! They will be passing out otter pops to the neighbors!
---
On Sundays at Gateway in South Austin, we are bringing back one of our more popular series – Voices!
9:15am and 11:15am at 6800 West Gate Blvd. 78745 (Check out the new evening service at 6pm!)
We all love a great story, and we've got some great ones to share! We have an unlikely pretzel maker, an astrophysicist, a war veteran, and an expert in Generation Z.
July 10th – Anne Beiler – founder of Auntie Anne's Pretzels
The entrepreneur and founder of "Auntie Anne's Pretzels" shares her own story "about nearly losing everything, finding purpose in the pain, and rising to a new level of success."
Bonus Women's Event at 6:30pm at Gateway North Austin – Register Here

July 17th – Dr. Sarah Salviander – Astrophysicist
Hear the remarkable story of an atheist astrophysicist who found faith through science!
July 24th – Ben Sledge – Veteran and Author
"Sledge" is coming back to Gateway! Compelling and hilarious, Sledge shares on faith, mental health, and his new book Where Cowards Go To Die, a memoir from his time serving in the U.S. military in Iraq and Afghanistan.
Ben will also be at our Evening Service at Gateway South at 6pm!
July 31st – Dr. Tim Elmore – Gen Z Expert
Dr. Elmore has trained more than 500,000 leaders in hundreds of organizations worldwide. He's also the Founder and CEO of Growing Leaders, a non-profit team that equips students & young professionals around the world to become life-giving leaders. Author of the well known Habitudes: Images that Form Leadership Habits and Attitudes and Generation Z Unfiltered: Facing Nine Hidden Challenges of the Most Anxious Population, rather than hearing his story, he is going to help us understand the emerging story of the next generation.
---
Ways to Connect, Grow, Heal and Serve Upcoming: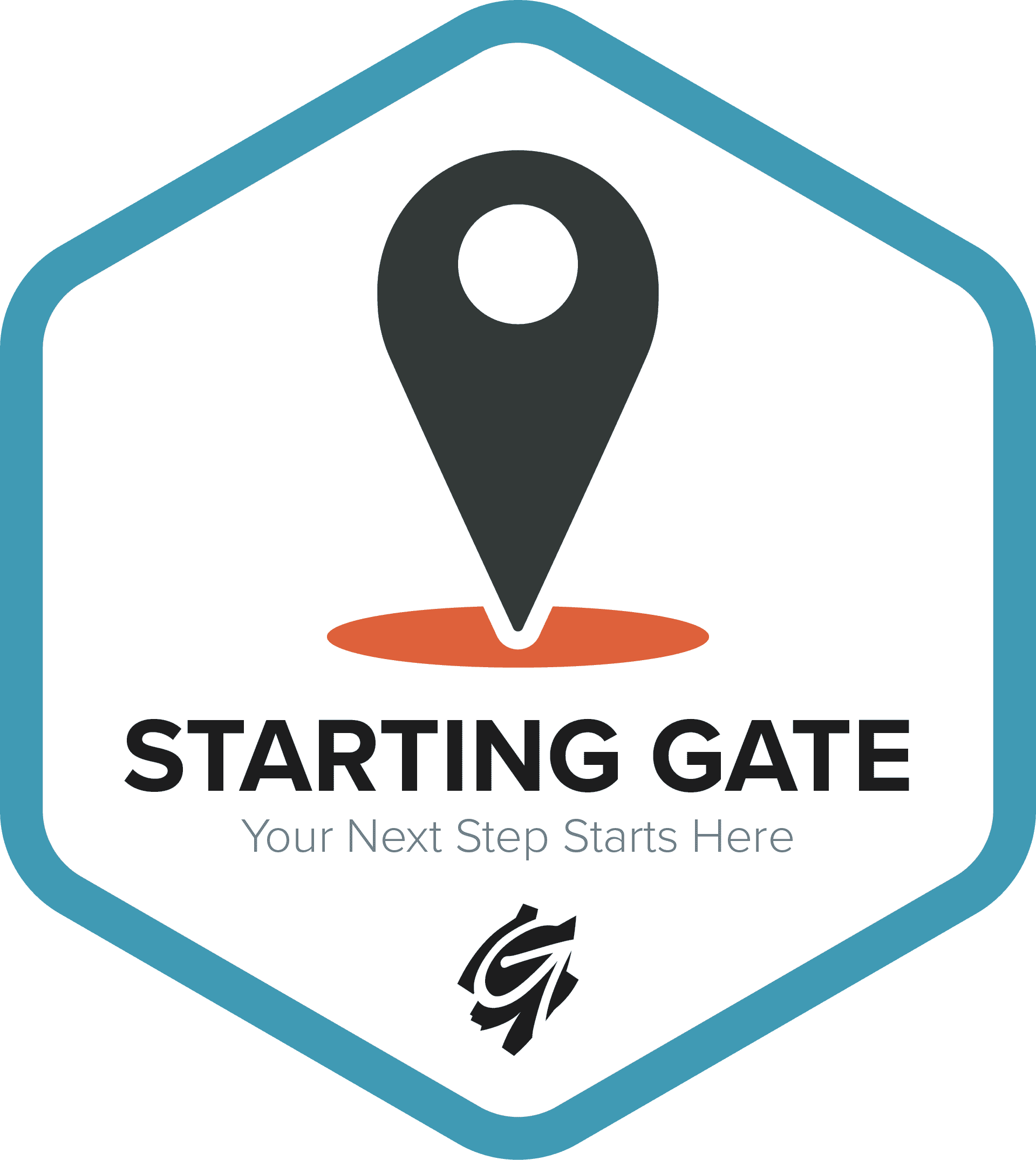 NEW TO GATEWAY? – If you've never attended, join us for Starting Gate on August 14th immediately following 2nd service. Join our Campus Pastor, Eric Bryant and some of our South Staff right after 2nd service for lunch right here on campus! RSVP HERE
---
Let's seek God first above all else! Join us at our campus on Sunday, August 7th at 7pm for a night of extended worship and prayer as we continue into 2022! You don't want to miss it! More Here.
---
Join us daily Monday-Thursday for prayer and devotional! Zoom prayer and devotional calls (webinar style) will be held from 7:15am-7:45am led by our Gateway Staff and leaders. Start your days with prayer! Webinar zoom link here!
---
Gateway South @ 6pm on Sundays!!!! Join us beginning June 26th! (not meeting July 3rd see above! Will continue July 10th!)
We'll be meeting in room S1! Please note there will be NO children's programs for this service! Email John_Lee@gatewaychurch.com ASAP if you have questions! 
---
Join us on in July and August for a hike and social gatherings! Let us know here if this interests you and we'll send you details!!
---
"Share Your Story, Find Your Freedom" -- if we break the silence, we break strongholds. Come Join the Women from all of our Gateway Campuses for a time of worship, teaching & encouragement from Anne Beiler, and a time of connection and fun at an After Party with Sweet & Savory Charcuterie Boards, Giveaways + MORE! Mark you calendar and join us with ALL of our Gateway Women across campuses!! 
REGISTER HERE!!
---
---
Have you made a decision to follow Jesus? If so, it's time to mark that decision through Baptism! We'll be holding baptisms in our lobby on August 21st! Go to gatewaychurch.com/baptism and fill out the form to register and let us know you're ready to take this step!
---
Join us every 1st and 3rd Saturday of the month in
South Austin from 10:30 to 11:30am at 4511 Menchaca Road.
We are teaming up with Bridge of Angels to serve our neighbors experiencing homelessness. It's an excellent opportunity to serve and interact with the homeless in our South Austin Community. Questions? Email bridgingneighbors@gatewaychurch.com
---
Help serve our refugee families in several ways this summer!!
**School Supply and backpack drive every Sunday in July! Order/Donate Supplies HERE!
**Family Match Program…..Stay tuned in July to find out more ways that your family can connect with asylum seekers and refugee families!
**Furniture Delivery….. If you own a truck and would love to help deliver furniture to refugees, get on the list for periodic deliveries.
To get on the list to stay in the loop on any of the above, go to: GatewayChurch.com/Refugees and click on "Sign Up"!
---
Join us every Thursday at 7:30pm at our campus! Our goal is to help College students and College-age adults discover that you are completely known and unconditionally loved by God.We have created a safe space to discover your identity, establish community, and make a difference in our world. For more details, email college@gatewaychurch.com and/or follow us on Instagram @gatewaycollegiate
---
ATTENTION STUDENTS 6th-12th grade! Join us every Wednesday! During the Summer we have special events and activities just for our students! Invite your friends and join Ricky Echeona, Peter Shenk and other awesome folks you'll want to meet and get to know!! Email Ricky.Echeona@gatewaychurch.com if you have questions!
---
Join us for Kid's Creative Art Camp! Artists, of all levels, ages 5-12 are invited to register for a week of exploring God as the ultimate artist and how we are His handcrafted masterpieces. More Here!
---
We are looking for new team members for our awesome Sunday Serve Teams! As more people continue to come back in person on Sunday mornings, we want to be able to serve everyone well! We can't be the church without the "Church"! (you!)
Welcome Team (includes early morning "Campus Beautificaton" Crew, Setup, Greeters and more!)
Arts and Production(includes computer/lighting operators and more!)
Kids Team (includes Checkin, kids leaders, Sunday Prep, kids helpers and more!)
---
Community Groups and Lifegroups create space to cultivate relationships through meaningful conversation, sharing life together, and exploring what it means to know and follow Jesus. 3 new groups just started! For more info, contact John_Lee@gatewaychurch.com or begin searching for groups now here!
---
Cancer is a life-changing event, but the good news is that it does not have to change your life for the worse. Gateway Cancer Network meetings are on Thursdays on zoom at 6:30pm. Email Sarah Crippen at sarahcrippen@sbcglobal.net if interested in joining any week! We're here for you! Sign Up Here!
---
Summer is here!!! We are excited to have "Ice Cream Sundays" the first Sunday of every month this summer! Bring $5 for a"F'real" (Local Food Truck) ice cream or smoothie treat as you hang out after the service!!
---
Gateway Church South Austin | 6800 Westgate Ste 120 Austin 78748 | MAIN 512-837-2162