Explore one of history's most powerful messages, the Sermon on the Mount. In these words, Jesus unveils the essence of living in God's kingdom. He isn't just a figurehead; He is the King. This message isn't mere idealism; it's an invitation to live a life shaped by love, compassion, and righteousness. It's not just a guide; it's a transformational journey into the heart of humanity. Are you ready to step into this extraordinary way of living?
Our Founding Pastor, John Burke, will be speaking on October 29th! Join us at 9:15am or 11:15am as we Imagine The God Of Heaven together! You can also Pre-Order his book now and get a free audio book.
NEW TO GATEWAY OR STILL HAVEN'T CONNECTED WITH US?Come join our Campus Pastor for lunch on us October 15th! You will get to hear about who we are as a church as well as have an opportunity to meet others and hear more about how to take a next step in community with us. RSVP FOR LUNCH HERE!
BAPTISM CLASS October 22nd after first service! (approx 10:20am) The baptism class is for adults to fully understand the beauty of the life changing decision to follow Christ and the importance and meaning of the act of baptism. There are different meanings and symbolism around being baptized. This class is designed to answer questions you might have about baptism as well as prepare you for our upcoming water baptism, if that is your best next step. We will walk you thru a short self-study guide and also have group discussion that helps you understand the purpose and significance of this step in your faith journey. More info and register here!
THEN, we will be celebrating Baptisms on October 31st after both services! If you have made the decision to follow Jesus, this is your next step! More info and register here!
On Saturday October 28th we our having our annual Fall Fest from 4:00pm -7:00pm. It's one of our biggest events that we put on throughout the year! We are going to have live music, inflatables, food, games and prizes. This is a really great and easy invite for your friends and neighbors to come and join us for some fun and also a great opportunity to connect with others. If you are interested in volunteering for this event, you can sign up here!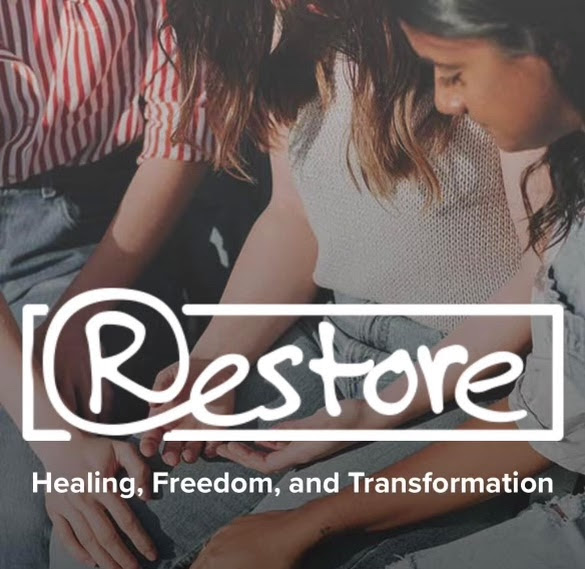 Invest into your healing and growth! Restore offers an opportunity to pursue healing, freedom, and transformation in a structured, caring, and committed environment. Come join us on the journey to FREEDOM! Join us in-person OR online on Mondays at 6:30pm.SAVE YOUR SPOT HERE!
We will be collecting items for the women at SAFE Alliance of Austin in October and November beginning this Sunday. Our goal is to put together 10 kits! You can help the survivors we serve at SAFE by providing some of their basic needs. For each kit, please include:
1 Dish Soap
1 Cleaning Spray or Wipes
1 Box of 13 Gallon Trash Bags
Sponges
1 Kitchen Towel
Toilet Paper (2-4 pack)
Paper Towels (2 pack or individually wrapped). 

Come and meet other women of Gateway South on October 21st for some fun and conversation at a South Austin residence in Buda. Kiddos 5 and under are welcome. No need to RSVP! Email for more info here. 

3 Women's Groups Open To Join:Woman Evolve book study group at 9:20am on Sunday mornings. More Here!Women's Group on Tuesday nights at 7pm. More Here!Women's Group on Thursday nights at 6:30pm. More Here!
STUDENTS 6th-12th grade are invited to join us every Wednesday at 6:30pm! Middle School Students meet every Sunday during 2nd service (11:15am) in the Student Room for Bible Study! We also have "Dude's Basketball With Peter" every Sunday at 2pm. Check your inbox for the Students Newsletter or email Peter_Shenk@gatewaychurch.com to sign up!
Men and Women of Gateway! Do you desire to learn how to recognize God's voice more and grow closer in your relationship with Him? End the year strong and go into the holidays encouraged through this Friday night and all day Saturday intensive. You will be equipped to experience God and His voice in a greater way heading out of 2023 and into the NEW year! November 3rd & 4th. MORE INFO AND REGISTER HERE
DID YOU MISS THE PAST TEACHING SERIES? Watch any previous messages here streamed from North and here streamed from South! You can also check out our Sound Cloud account or South Podcast for audio and subscribe to our YouTube Channel for the Sunday messages. Gateway Church South Austin | 6800 Westgate Ste 120 Austin 78748 |MAIN 512-837-2162